Medlab Middle East, the global exhibition, held on February 6 at the Dubai World Trade Centre, UAE.
With characteristic products in thromboelastograph and POCT, PMDT have received extensive attention and affirmation from customers in our first global show. Also, it represented a huge progress, strength and activity of "Made in China" abroad.

PMDT's debut in Overseas Market
PMDT participated in the Medlab exhibition for the first time, bringing multi-scenario solutions in coagulation, acute clinical situations and respiratory pathogens detection.To provide a better visit experience, we carefully prepared and arranged our booth, hoping our products and services could be learned and exchanged as much as possible. 
Although PMDT is a fresh name in Medlab, our instruments have still attract many attentions from customers and professional physicians.Our staff also introduced the equipment and demonstrated it in operation.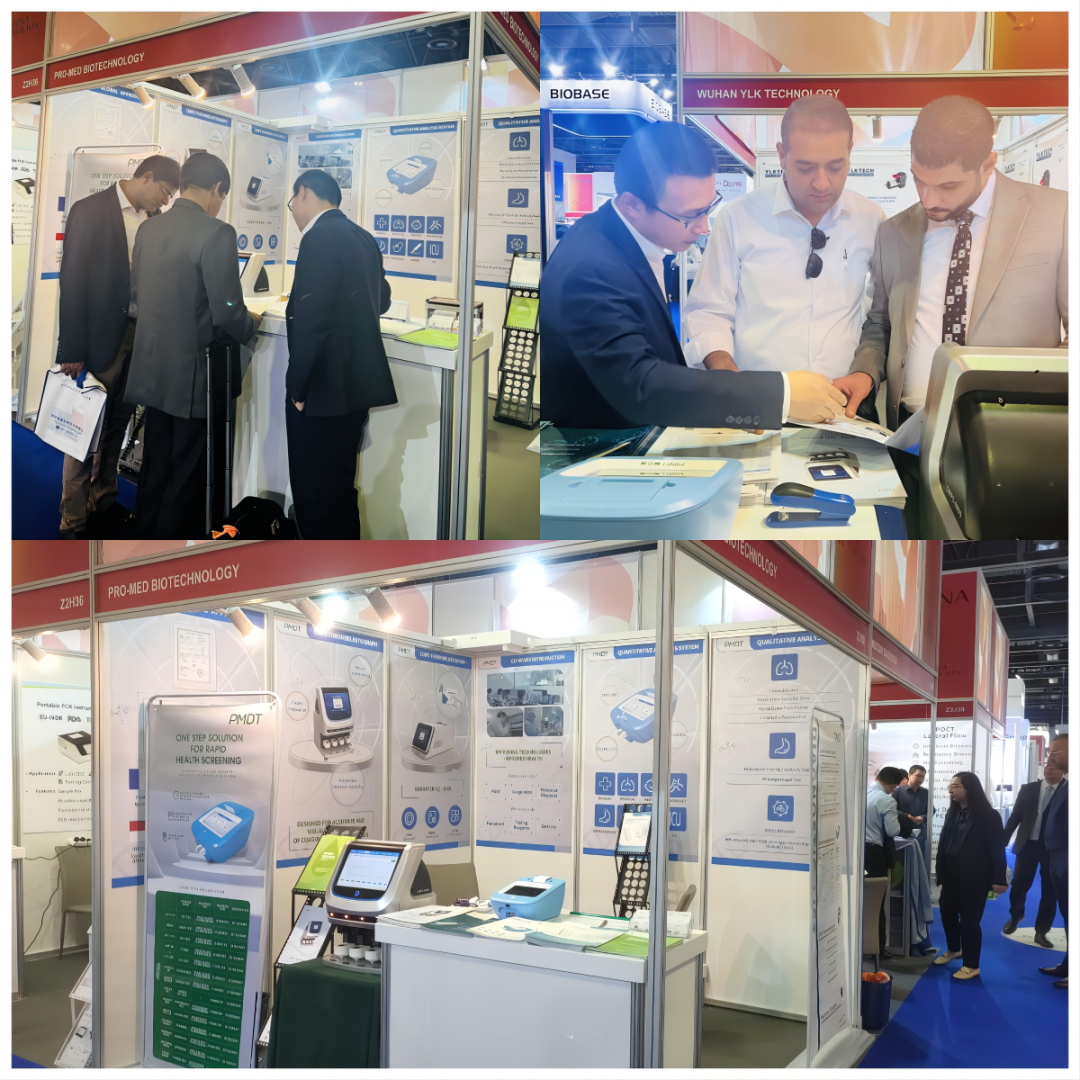 Thromboelatograph: an attractive coagulation monitor
The CWPS8800 multi-channel thromboelatograph (as TEG)
displayed on Medlab.
In China, TEG analyzing platforms have earned many attentions and affirmation since 2019. Unsurprisingly, TEG platform exhibited in Medlab have also showed convenience, visualization and direction. Also, there have been many customers interested in this convenient device and said that they will continue to pay attention and hope to cooperate!
As our staff introduced on-site, multi-channeled TEG analyzing platform is capable to minimize procedures in detecting, eliminate some mistake possibilities and thus, improve efficiency of the whole TEG experiment. We will always strive to provide more effective devices and professional services to our customers.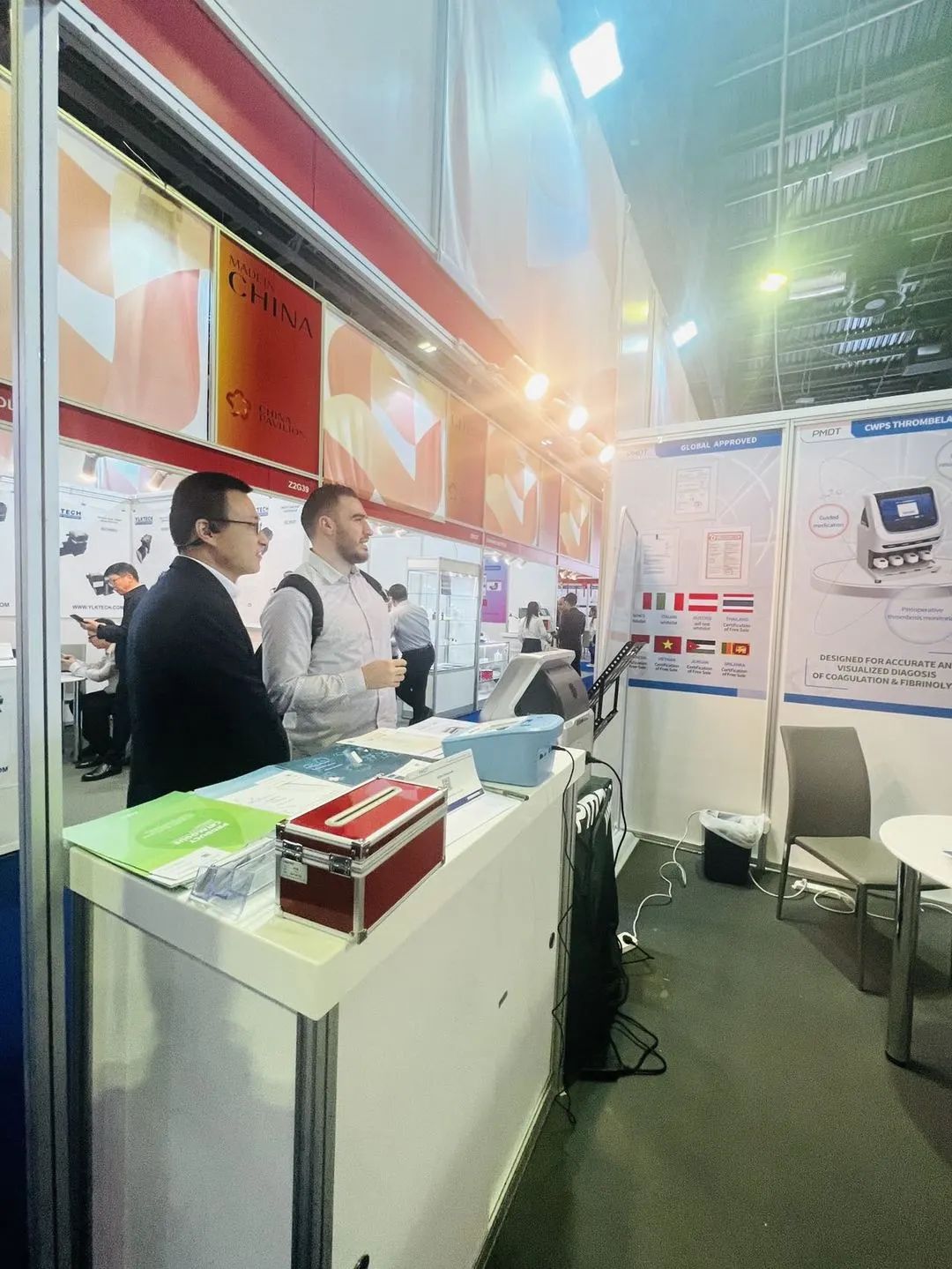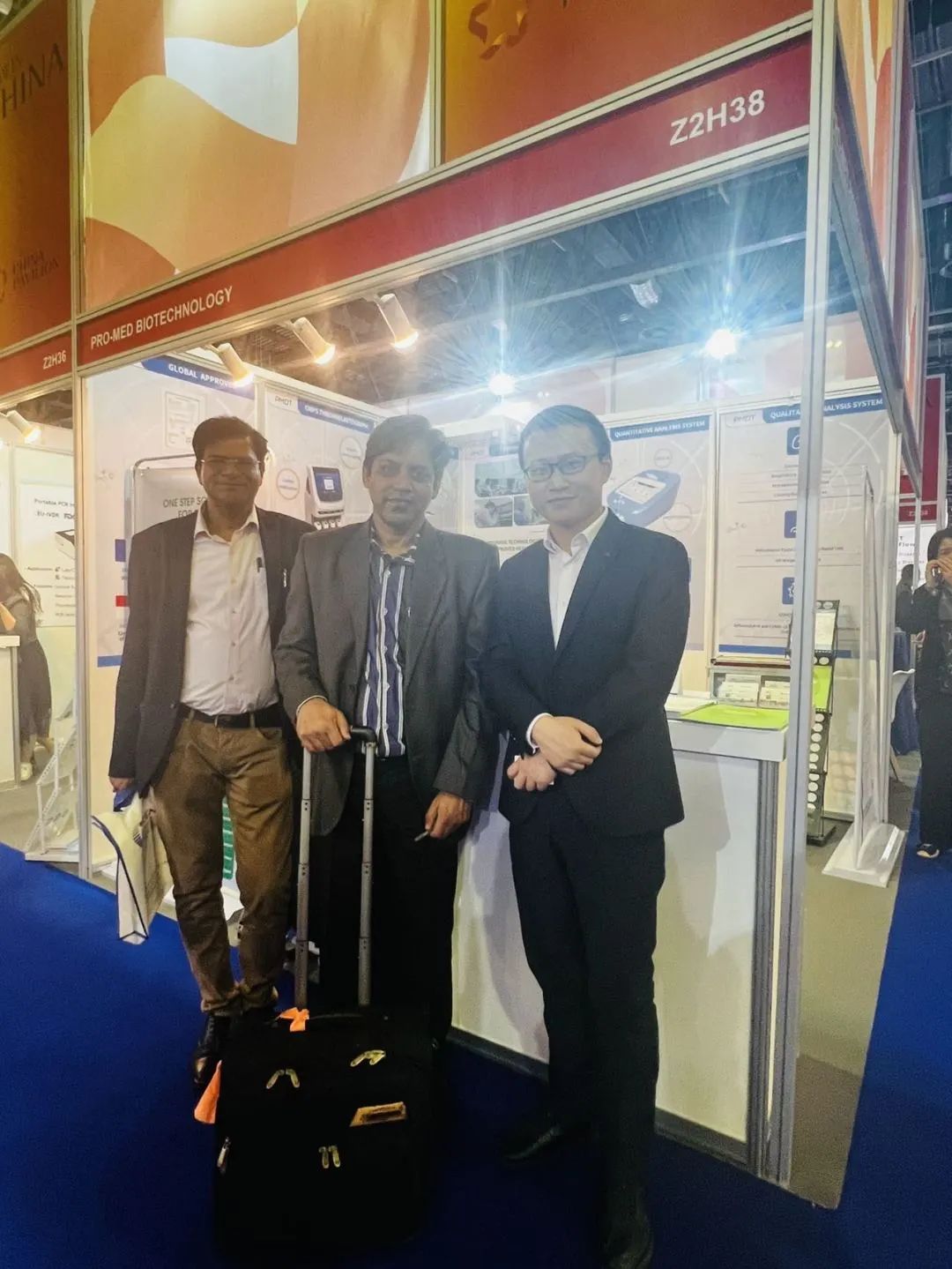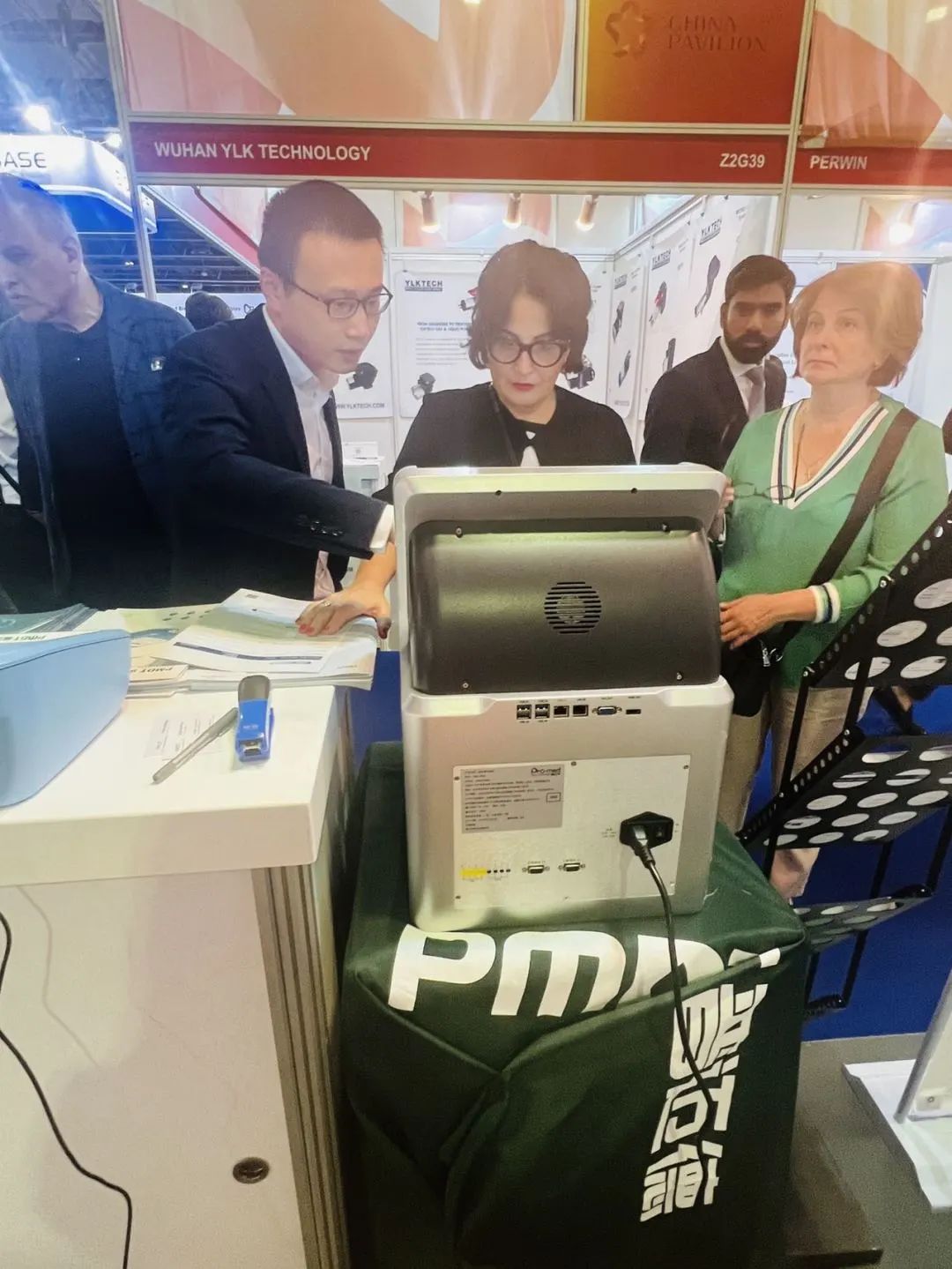 POCT platform suitable for Multi-scenario
In Medlab, we also exhibited our POCT products as quantitative PMDT9000 and qualitative products, which includes characteristic multi respiratory pathogens testing kits.
PMDT9000 Fluorescence immunochromatography analyzer (PMDT9000) could cover the needs of many clinical situations: hormones, healthcare testing, cardiovascular and cerebrovascular testing, tumor markers, infectious diseases and other testing items; It can adapt to a variety of testing scenarios: clinical, laboratory, ICU, emergency center and other application scenarios; The PMDT series are competent to many special environments. No matter in laboratory or in field, professional or screening use, PMDT series are always have a solution.
Since obtaining the NMPA certificate and officially listed, the fluorescence platform has been widely used in various scenarios such as grassroots and emergency with its wide application range and rapid detection results, and the sense of experience has been consistently praised. At this exhibition, many customers recognized PMDT9000 as well.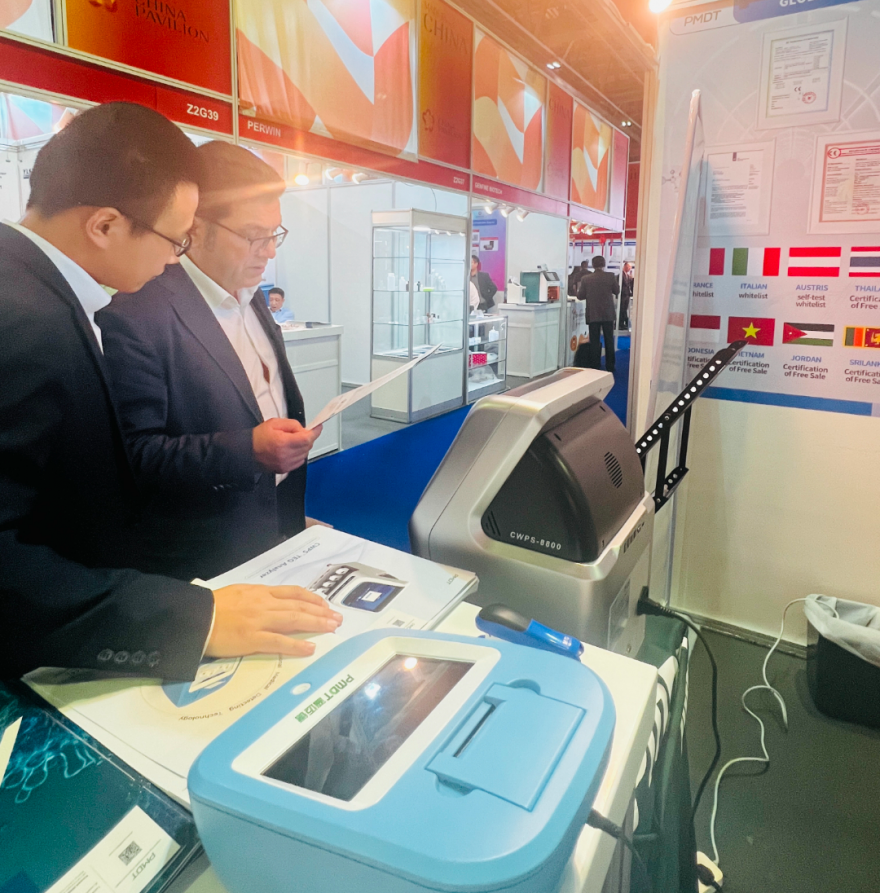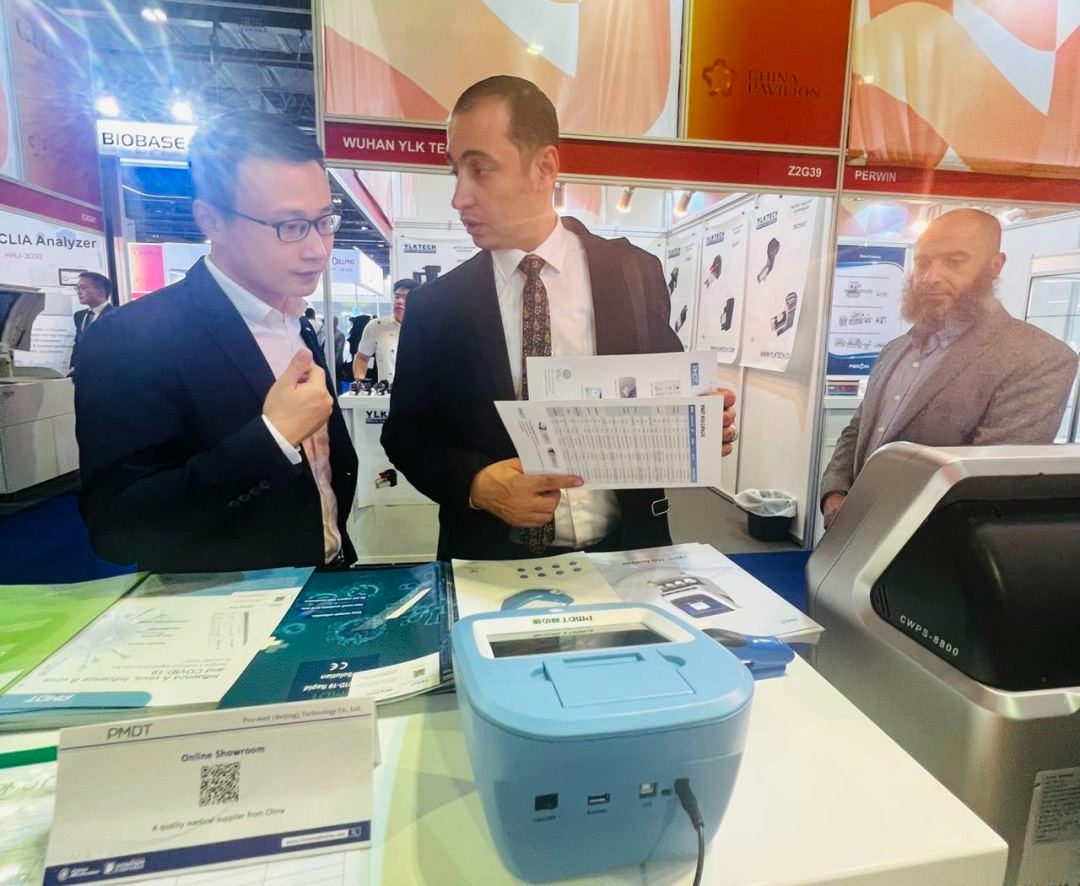 Medlab is a great opportunity for PMDT, a fresh start, and an important start for expanding overseas markets. With the continuous improvement of global medical standards, people have a deeper understanding and higher attention to diagnosis and treatment. This is our first step, overseas market has a long way to go, after that we will continue to make any endeavors to promote products, improve services and expand market under our slogan: Improving Technologies, Improved Health.
---
Post time: Feb-13-2023